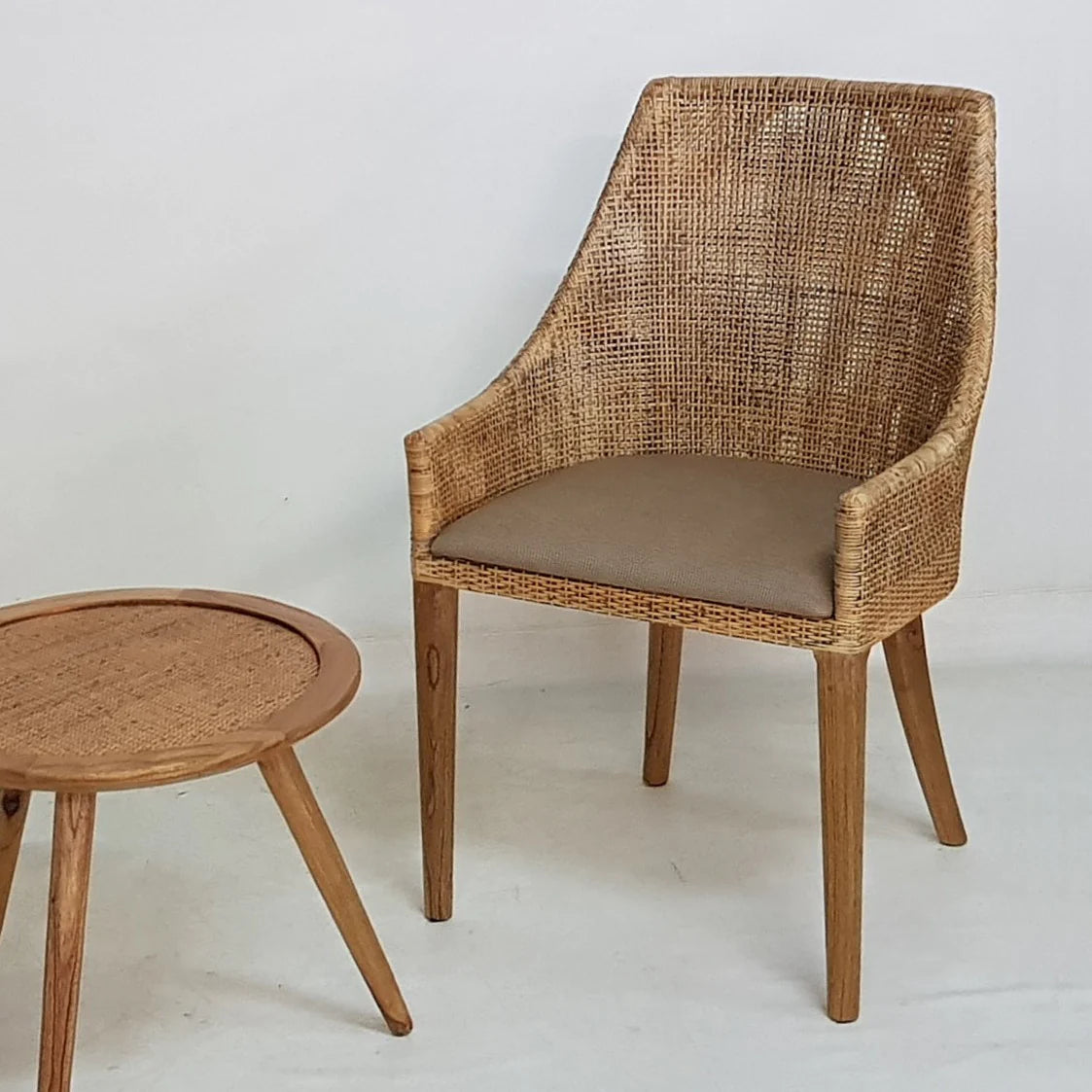 Rattan & Sustainability: Is It Really More Eco-friendly?
The concept of sustainable furniture is getting increasingly popular among many Singaporean households, leading to a re-emergence of rattan furniture in the home decor scene.
Unlike other materials, rattan is one of the most popular sustainable materials in making furniture. More and more local communities have started using rattan in their manufacturing to support a greener future.
Certainly, it doesn't hurt that the natural material exudes timeless beauty and elegance.
Having said that, some may still question whether rattan is actually as eco-friendly than advertised. Worry not; this article is here to provide an answer for you!
Why is rattan considered sustainable?
Natural rattan shares similar characteristics with bamboo - both grow fast and produce wood-like materials.
Growing rattan encourages forest retention as harvesting them is typically done by hand, which causes minimum damage to the forest structure and native wildlife.
Additionally, rattan is a solution to the scarcity of resources problem in the design world. After harvesting them, they can grow back within five to seven years.
Hence, producing sustainable rattan is a great way of protecting the ecosystem processes and endangered species.
Bear in mind natural rattan furniture is made completely from plant fibres with no additions. If you are unsure whether your rattan furniture is sourced sustainably, you can check with the supplier!
Rattan also provides a stable source of income for rural and indigenous households.
As we have established, rattan is a naturally renewable palm that is primarily used for furniture, handicrafts and building material, among other uses.
Rattan can be typically found in the tropical regions of Africa, Asia and Australia. Rattan farming has become vital to rural people's livelihoods as it provides a sustainable income and generates employment.
Is rattan biodegradable?
Yes, it is! Only natural rattan, that is.
This is why you should care for your natural rattan furniture with natural products such as rattan oil.
Word of advice: do not paint your rattan furniture or coat them in a layer of varnish if you want them to decompose naturally without harming the environment.
What about wicker? Are they the same as rattan?
Many may confuse wicker and rattan together. However, they are not the same!
Rattan is a material, while wicker is a technique.
Wicker furniture could be made from rattan, but not the opposite.
Learn more about rattan vs wicker here! [https://app.surferseo.com/drafts/s/2YkyYXHvWv3RE781j7cbJEjAyrQat5Vw]
Is rattan furniture durable?
Rattan is a durable material that can withstand various environmental conditions.
With proper care, high-quality rattan furniture can have a long lifespan, thus reducing the need for frequent replacements. By investing in durable rattan furniture, you can minimise waste and resource consumption over time.
Want to know how to properly maintain and take care of your rattan furniture? Check out our tips & tricks [https://app.surferseo.com/drafts/s/kcpU-uWQtdFZg1h9FS-6h0Rq-19FMwHO]
Get Sustainable Rattan Furniture from the Comfort Of Your Home!
Hemma Singapore is an online furniture store located in Singapore with a wide selection of stylish furniture such as coffee tables, side tables, TV consoles, storage, bed frames, sideboards, and living and dining room furniture.
One of our commitments is using natural materials as a step towards a greener future.
Hence, we offer a variety of curated furniture made from rattan. You can also request a customised piece that is uniquely yours!
As a fully online store, we absorb any costs we can to ensure Singaporeans get to have excellent furniture without breaking the bank. Thus, we provide free delivery (T&C applied) directly to your home.
Get started on your sustainable home today!